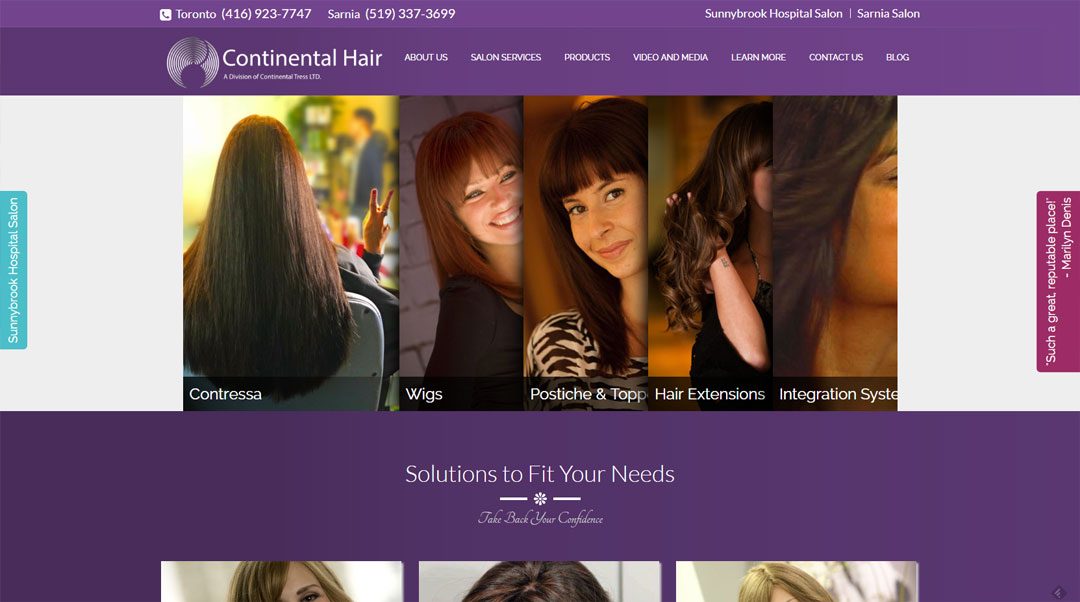 Website Redesign
Continental Hair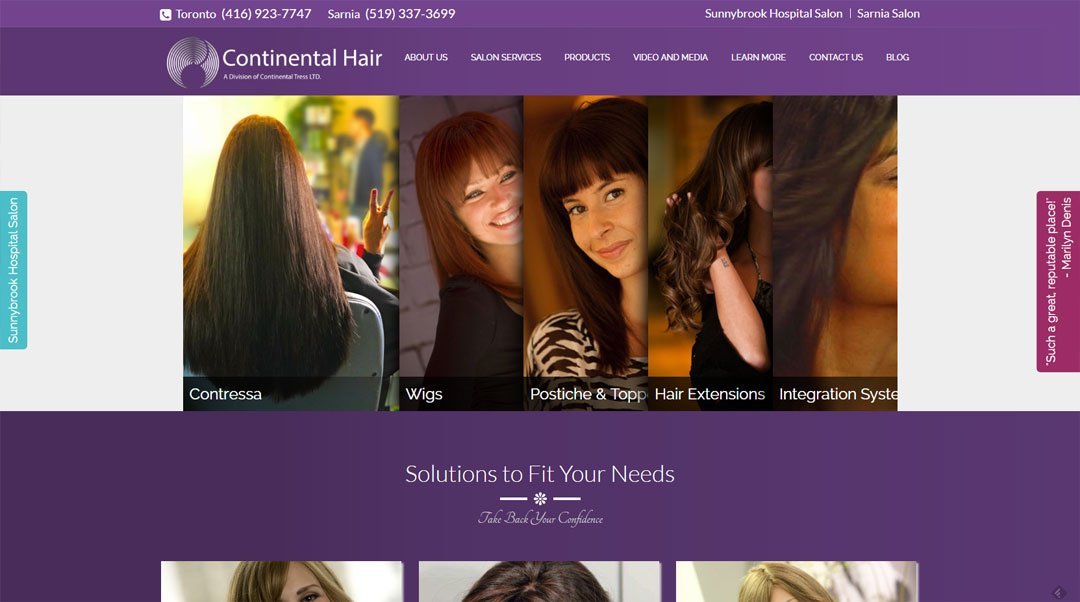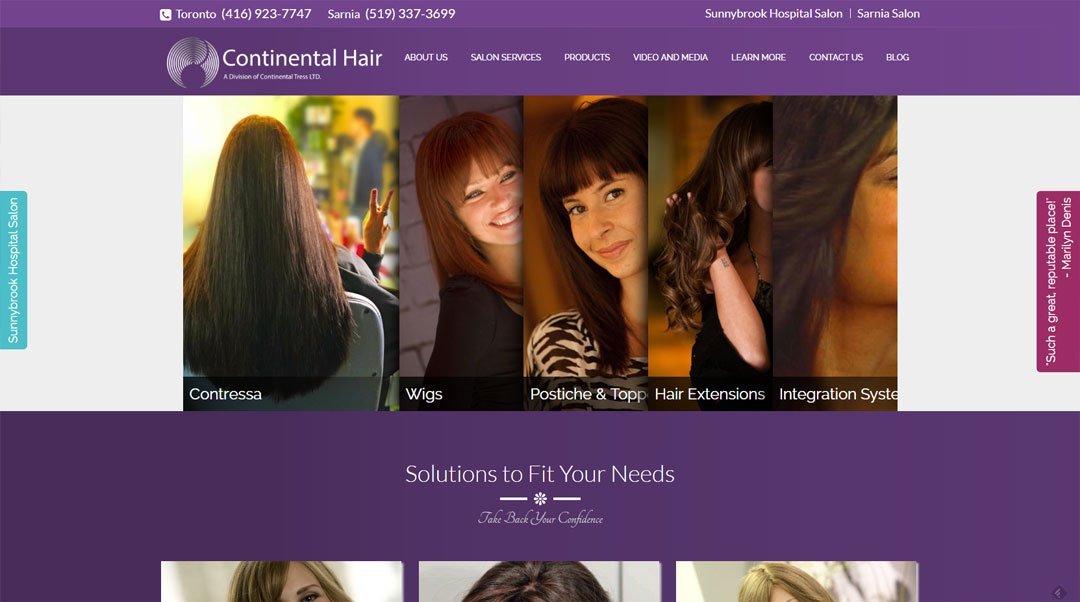 Continental Hair is the premier wig and hair replacement salon in Toronto. A family-run business since 1963, they've developed a reputation as the first choice for discerning clientele in Toronto and the surrounding area who are looking for top quality human hair wigs and hair replacement systems.
While other brands may provide cheaper products for women looking for costume wigs or fashion accessories, Continental Hair's clientele consist of women experiencing medically-related hair loss, such as alopecia, tricotillomania,  telogen effluvium, or chemotherapy-related hair loss.
Michael Suba, owner and president of Continental Hair, prides himself on having the best quality hair available on the market, the most innovative hair-replacement products, and the top stylists in Toronto. In fact Continental Hair has become so successful that it has been granted an exclusive salon in Sunnybrook Hospital, and as of 2017 has opened a salon in Sarnia, Ontario to service clientele that had been coming from as far as Southwestern Ontario and Michigan.
Website Design and Development
Mr. Suba recognized that his brand's premium reputation needed a premium representation online. BaseLayer did a complete redesign and development of continentalhair.com, showcasing their premium products in such a way that made it easy to shop either by product category or the 3 primary medical conditions faced by their clientele.
Continental Hair's design was influenced heavily by their large portfolio of professional photography. They had wisely invested in high quality photography, using their own clientele as models, and we made every effort to leverage that investment.
In addition, a key consideration was to help users easily navigate to any part of the website, while showcasing key areas of interest on the homepage of the website.
We also wanted to maximize the website's ability to generate leads, so contact forms were placed liberally throughout the website, making it easy for website visitors to contact the company to set up a free consultation.
Search and Display Marketing
One of Continental Hair's key marketing channels is Pay Par Click Advertising. Continental Hair reaches customers searching for hair replacement solutions and positions themselves in front of customers right when they are searching for solutions.
They also use display and video advertising on AdWords, Facebook, and YouTube to grow their brand awareness in the regions where most of their customers live and work. Used in conjunction with other marketing channels such as Television and Social Media, this strategy has helped Continental Hair grow consistently year after year.
With BaseLayer's help, Continental Hair continually drops their cost of aquisition for new clients. By continually improving and refining ad targeting, creative, and ad delivery, along with eliminating wasted ad spend, we help Continental Hair ensure that their investment in platforms like AdWords and Facebook advertising becomes ever more profitable over time.